DISPOSABLE VIRUS SAMPLING TUBE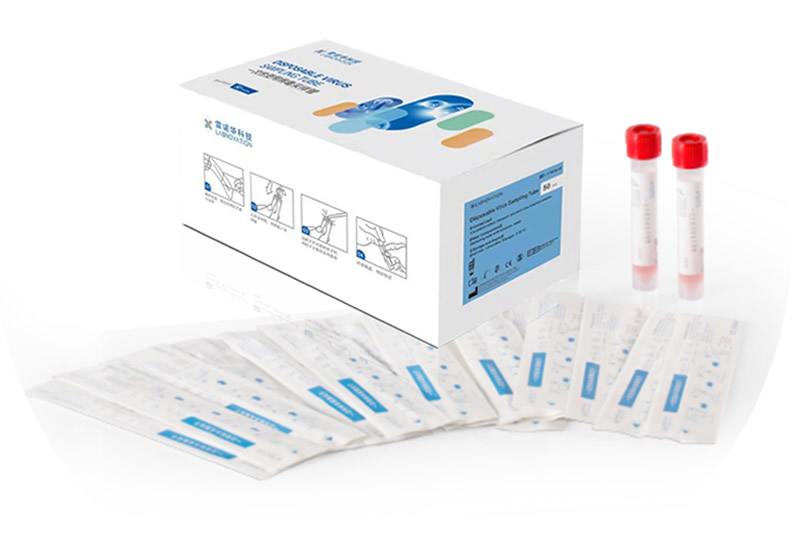 DISPOSABLE VIRUS SAMPLING TUBE
The Disposable Virus Sampling Tube is designed to collect, preserve, and transport swab (nasopharyngeal, or throat) specimens and to preserve and transport nasal aspirate/wash specimens containing viruses from patients with signs and symptoms of respiratory infection prior
to analysis.
Details
DISPOSABLE VIRUS SAMPLING TUBE
1. It is used for collecting and transporting specimens of COVID-19, clinical influenza(such as H7N9),
hand-foot-mouth virus, measles, mycoplasma, ureaplasma, chlamydia.

2. The swab is packaged independently, and the swab handle is easily broken at any position.


3.
Both inactivated/non-inactivated preservation solution, single swab/double swab packaging are provided upon to customer need.

4.
Shelf life: 12months; storage conditions:2-25°.